ABOUT OUR FIRM
Firm Profile:
Kato & Associates Law Office located in Shinjuku, Tokyo was founded by Seiji Kato in 2008. We are a domestic client based patent firm with experienced professionals capable of handling patent, trademark and design application prosecution and litigation.
With the increasing number of international applications by our domestic clients in the recent years, based on their domestic applications, we have been expanding our intellectual property and legal services internationally for our domestic clients and at the same time started to represent foreign clients before the Japan Patent Office.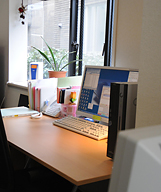 Based on our experience in IP practice for many of our domestic clients, our professionals can provide foreign clients with maximum protection of their inventions in Japan with IP strategies based on the needs of each client. We can provide consistent and reliable high-quality service to clients and make every effort to avoid problems which may be encountered by differences in language, legal systems, and formality requirements which may arise during the prosecution and maintenance of intellectual property rights.
We regard accuracy in translation as one of the most important issues. Our experienced translators all have technical and scientific knowledge with patent expertise. As patent applications must clearly express the technical concepts of an invention, documents are translated accurately and quickly at a reasonable cost. All documents are carefully reviewed by our professionals.
We can also provide comprehensive analysis and propose responses for Office Actions in order to obtain the broadest and strongest rights in Japan.
Our professional administrative staff manages deadlines and documents, issues debit notes using the latest fully computerized system.